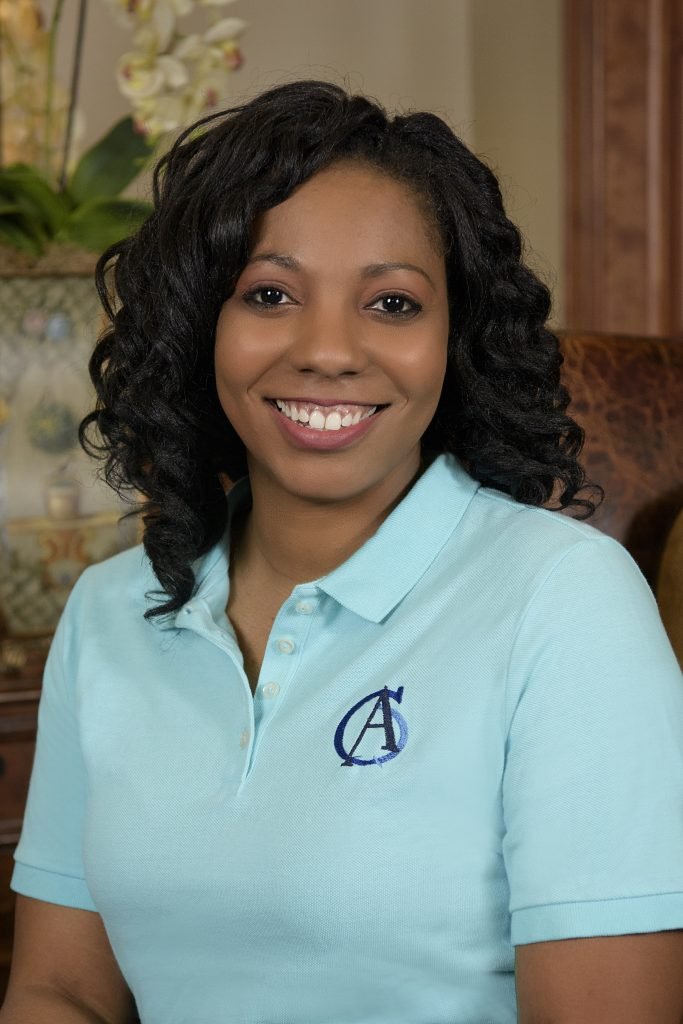 Adams and Cheek Dentistry is fortunate to have an amazing staff who works together to make this practice all that it is. We want to take some time to highlight each of our wonderful team members and let our patients know a little more about them than they may already know! This month, we shine the spotlight on T-Jay!
T-Jay has been in the dental field since 2005. She started as a receptionist and then started assisting about a year later. T-Jay absolutely fell in love with assisting as soon as she started and we are so happy to have her at our practice! T-Jay says she chose to work in dentistry because she loves to help people achieve the smiles they always wanted. She loves the atmosphere at Adams and Cheek Dentistry and says she really enjoys working with the staff here.
T-Jay is originally from Fayetteville, NC. Her father was in the military so she was considered a "military brat" who moved every three years. She has lived out west, up north, and even overseas. T-Jay's favorite color is pink, she loves all seafood, and cheers for the UNC Tarheels! When she's not at work, she loves to play golf, work on "do it yourself" projects on her home, and spend time with family and friends.
If you are in need of dental work, give us a call at 919.866.1360 or click here to contact us. Perhaps you'll get the opportunity to meet T-Jay in person!