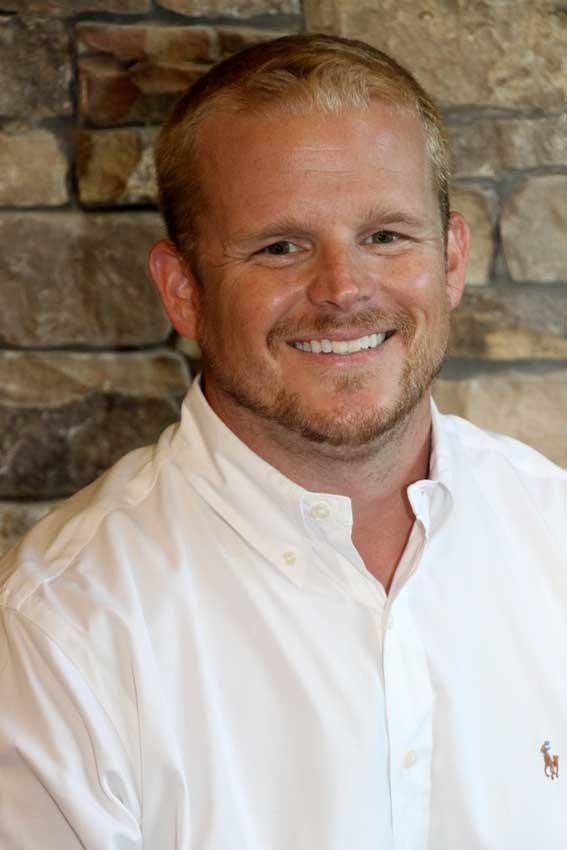 Adams and Cheek Dentistry is fortunate to have an amazing staff who works together to make this practice all that it is. We want to take some time to highlight each of our wonderful team members and let our patients know a little more about them than they may already know! This month, we shine the spotlight on Dr. Cheek!
As a native of Raleigh, Dr. Cheek has always known he wanted to make both his home and his career here. His family has been here for four generations, so he has deep roots in this area.
Dr. Cheek attended NC State University majoring in Zoology, minoring in Design and Economics, and was a Caldwell-Fellows Scholar. NCSU is a legacy in his family – his father, mother, uncle, sister, in-laws, and wife all graduated from NC State. Needless to say, Dr. Cheek was destined to be a Wolfpack fan! He attended UNC School of Dentistry and graduated with honors in 2006. He received the Hillenbrand-Lupton Award for Academic Excellence in Oral and Maxillofacial Surgery for his graduating class. During school, Dr. Cheek frequently visited with Dr. Adams, who was also his family's dentist. He knew then that this is where and with whom he wanted to practice.
Dr. Cheek married his wife, Taylor, also a Raleigh native, in 2003. They met at Sanderson High School, started dating his senior year and have been together ever since! They are blessed with two adorable children: their son, Jennings, and daughter, Emma. In his spare time, Dr. Cheek enjoys hanging out with his family, going to the beach, fishing, and exercising. He usually has a project of some sort going, and enjoys watching as much football as he can manage!
If you are looking for a new dentist or are a current patient and need an appointment, call 919.866.1360 or click here to reach us online.