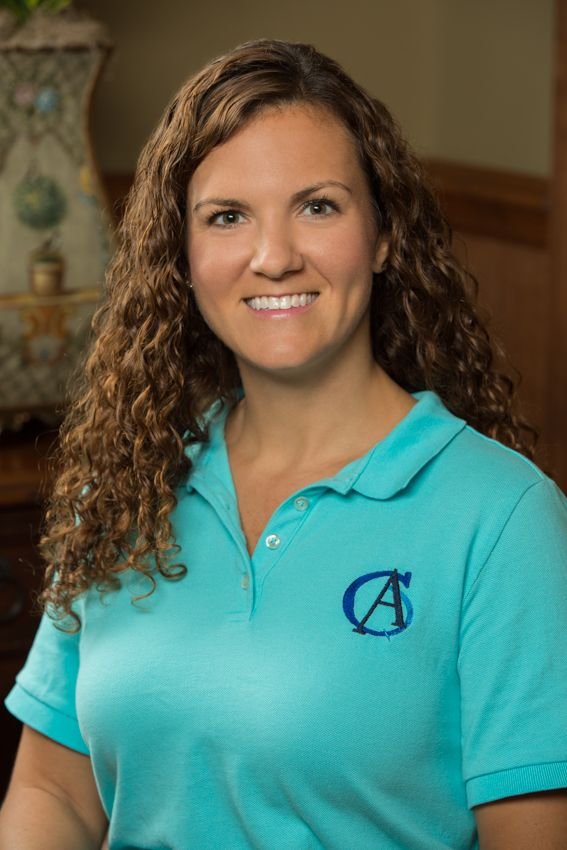 Adams and Cheek Dentistry is fortunate to have an amazing staff who work together to make this practice all that it is. We want to take some time to highlight each of our wonderful team members and let our patients know a little more about them than they may already know! This month, we shine the spotlight on Katie!
Katie is one of our hygienists at Adams and Cheek Dentistry. She has been with the practice for over 9 years total! She worked with Dr Adams right out of school from 2002-2004. After leaving town for a few years, Katie returned to the practice in 2014. She was happy to return to her original dental family.
Katie is a North Carolina native. She is a mother to three beautiful girls. Her oldest just started kindergarten. Her younger two are actually twins and definitely keep Katie on her toes! Fortunately, her oldest is the best big sister and helper!
When Katie is not working or caring for her girls, she enjoys cheering for her alma mater, the UNC Tarheels!
Is it time for your dental hygiene appointment? Please call us at 919.866.1360 or click here to schedule an appointment.