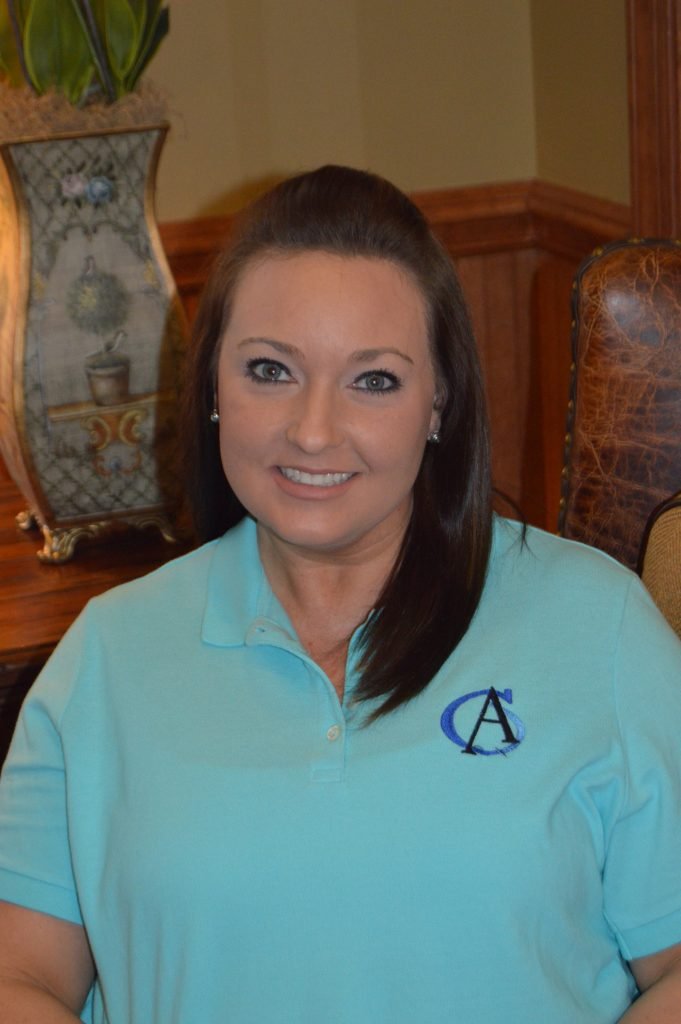 Adams and Cheek Dentistry is fortunate to have an amazing staff who works together to make this practice all that it is. We want to take some time to highlight each of our wonderful team members and let our patients know a little more about them than they may already know! This month, we shine the spotlight on Michelle!
Michelle is our financial and insurance coordinator. She is a NC native and moved to Raleigh in 2006.
Michelle began her career in healthcare at a local orthodontic office. After 5 years of working in orthodontics, she wanted to broaden her knowledge of dentistry. In December of 2015, Dr. Adams and Dr. Cheek chose Michelle to manage the insurance side of their practice. Michelle says she is honored to work with two of the best dentists you will find and with a group of amazing co-workers who all have so much compassion for patients, they feel like family!
Michelle enjoys spending time with her family and friends. She enjoys going on vacations and riding her UTV through the mountains of West Virginia.
Michelle also loves to spoil her fur babies-two cats, Stellar and Sophie, and a French bulldog, Saylor.
If you have any insurance or billing questions, Michelle is your girl! Is it time for your dental cleaning or do you have dental work that needs to be completed? Do you have questions about insurance coverage or questions about your bill? Call us at 919-866-1360 or click here to reach us online.