Why Do I Have Yellow Teeth?
As a dental hygienist at Adams and Cheek Dentistry, I get this question a lot. We see celebrities with bright white smiles and wonder what causes our teeth to yellow or become dull over time.
There are two main factors that can cause teeth to yellow: External factors and Internal Factors
External factors are things that come from outside your body and teeth causing staining. These include factors such as your diet and smoking habits. Are you a big coffee drinker? Tea? Red wine? Do you eat a lot of dark colored foods like berries or soy sauce? Do you smoke cigarettes or cigars? All of these factors can stain teeth over time resulting in a yellow or dull appearance.
Internal factors are those that do not come from external sources but instead from inside your own body. The most common internal staining factors are age and medications. Lots of medications, even some that perhaps your mother took during pregnancy, can change the way enamel develops. Tetracycline is one common example of an internal factor which can give teeth a grey appearance if ingested while teeth are being formed.
At Adams and Cheek Dentist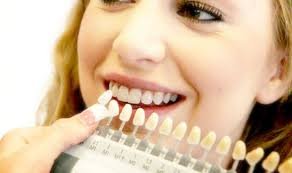 ry in Raleigh, NC we strive to give our patients a smile they are proud of. We have options for teeth whitening as well as excellent options for cosmetic dentistry such as veneers and crowns. Please call our office today at (919)866-1360 or schedule an appointment online to find out how we can brighten your smile today!
To read more about the causes of tooth stain, please visit the Oral-B Institute's website.