Adams and Cheek Dentistry has provided a few things to think about and ask when it comes to finding a new dentist in Raleigh, NC in the hopes of easing some of the transitional speed bumps.
Ask others for recommendations
We can't stress this one enough. Most people, when asked, love to talk about their favorite places including their dental office. Family, friends, coworkers, neighbors, and reviews on search engines are all good ways to find a reliable dentist in your area. It also reduces the stress of picking a random name from a phone book (if you're old enough to know what that is) or a search engine (if you have no clue what a phone book is).
Make sure you factor in the dental office's location and business hours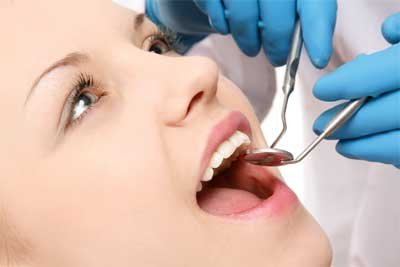 Do you need someone closer to your home or to your work? Do you need early mornings, evenings, weekends? Make sure the dentist has hours that are convenient for you in Raleigh, NC. Our office offers a wide variety of hours including evening and weekend: Monday: 8:00am – 5:00pm Tuesday: 7:30am – 8:00pm Wednesday: 7:00am – 5:00pm Thursday: 7:30am – 7:00pm Friday: 8:00am – 5:00pm Saturday: 9:00am – 1:00pm
Some questions to ask when you call the office so you can get a feel if they will be a good fit for you
Are their credentials up to date? Don't take it for granted that their license is current, and for that matter, make sure their CE (continuing education) is up to date as well.
What happens if there's an emergency after hours? What is the office's policy? If you call our office after hours you will be given a phone number to speak with the doctor directly.
Are they a family friendly office? Will they see your children too? We happen to see patients as early as 1 year. They love to visit our jelly fish tanks and treasure box.
Are they a tech savvy office? Do they use digital x-rays and computers? We love using technology to help our patients have a more relaxed and enjoyable experience. Our office is one of the few general dentist offices that offer 3D Scans.
When you go in for your first visit ask to see before and after photos. You wouldn't want to wait until you break a tooth to decide if you like your new dentist's design ability. Did you know our dental lab is on site for custom work? So don't be afraid to ask to see before and after pictures. We love to show off our work!
We hope this has helped ease your transition when thinking of what to consider when finding a new dentist in Raleigh, NC. Feel free to call Adams and Cheek Dentistry at 919.866.1360 or click here with any questions.