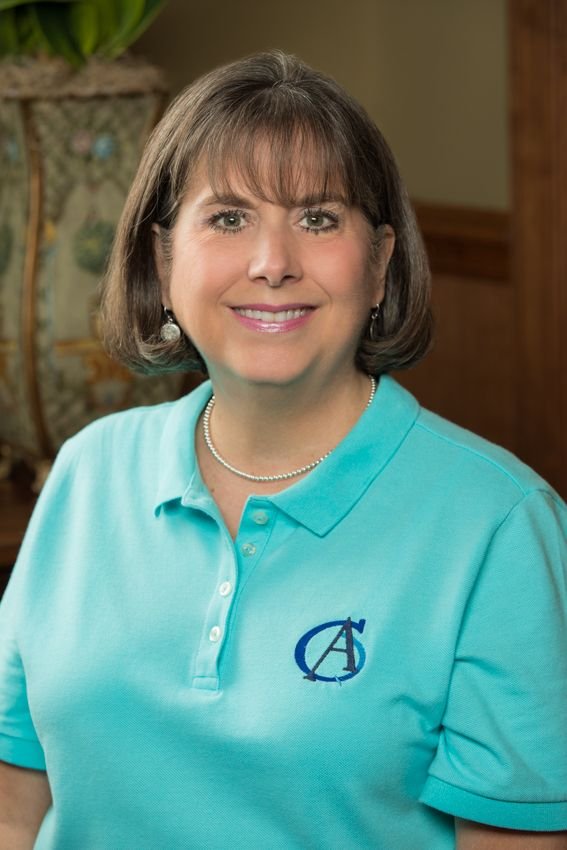 Adams and Cheek Dentistry is fortunate to have an amazing staff who work together to make this practice all that it is. We want to take some time to highlight each of our wonderful team members and let our patients know a little more about them than they may already know! This month, we shine the spotlight on Sandy.
Sandy is originally from the big metropolis of Tarboro, NC. After high school graduation, she attended St. Mary's College. After completing the dental assisting program at Wayne Community College, Sandy came back to Raleigh. She has been here for the past 30 years!
Dentistry has been a passion for her since the beginning of her career as a chair side dental assistant. Sandy later transitioned into a front office role. She joined our staff in 2012 and now she is full time in the front office.
Sandy lives in Raleigh with her husband, Scott. She has raised two great boys and seems to have a continual circus of two dogs at all times!  When she does find time for herself, her favorite thing to do is to refinish and paint old pieces of furniture. She has been known to change the paint color of a room in a flash!
If you need an appointment, please call us at 919.866.1360 or click here to reach us online. There is a very good chance you will speak to Sandy!