Realine Clear Aligners are Now Available at Adams & Cheek Dentistry!
Do you have slight gaps or crowding of your teeth? Have your teeth shifted since you got your braces off? Do you want to be more confident in your smile?
If you answered yes, Realine treatment may be right for you!
Realine is a solution to minor crowding or small gaps in your smile. Realine is a new solution, similar to invisalign that offers a quicker, less invasive solution to misaligned teeth.
Realine allows us at Adams and Cheek Dentistry to close small gaps, treat orthodontic relapse, and provide you with a straighter, more confident smile without the discomfort or disruption of traditional braces.
Realine is a five-step clear aligner system designed specifically to fix minor crowding or gaps.
We will first take impressions and pictures of your smile which we send to formulate a custom treatment plan to see how Realine could shift your teeth and affect your smile. You will be able to see what result you could achieve before committing to Realine. The next step is the production of trays or aligners.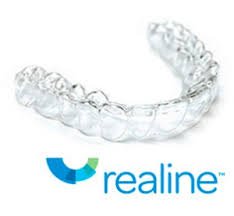 During the course of treatment, patients will wear five sets of custom-made aligners. Worn correctly, the aligners will gently and gradually shift teeth. At the completion of Realine treatment, you will keep the last set of aligners as retainers to prevent future shifting of the teeth.
To read more about Realine and see case results please visit their website.
At Adams and Cheek Dentistry we do our best to help you be confident in your smile! Realine is one of the many solutions we have to help you maintain a healthy, beautiful smile! We are happy to answer any questions that you may have!
To schedule a complimentary consultation for Realine please call our office at (919)866-1360 or schedule an appointment online.